Best Camper Under 5,000 lbs
By TAXA Habitat Specialists \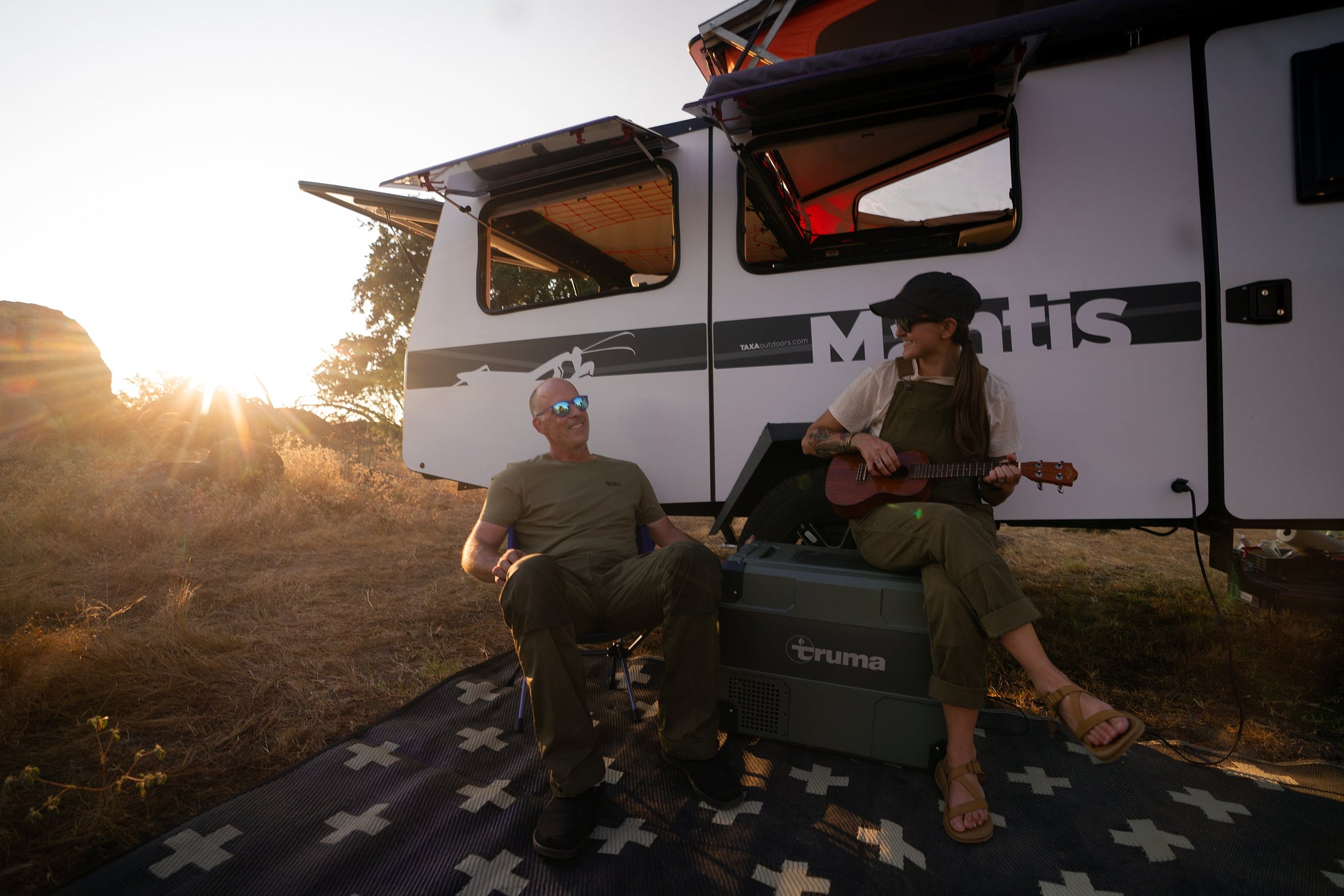 The world of recreational trailers has quickly expanded over the past decade. In particular, lightweight options favoring functionality over size have become the standard for modern adventure vehicles. When referencing lightweight, this generally describes vehicles that weigh in under 5000 lbs. With so many new options, the marketplace might seem a bit confusing though. How does one determine "the best?" This largely depends on your intended use of the vehicle. With this in mind, here are some of our thoughts on what makes a TAXA the best camper under 5000 lbs based on different individual needs.
Best Minimalist Camper Under 5000 lbs – TigerMoth
The TAXA TigerMoth is a beast of efficiency.
It features sleeping room for 2 adults (+3 more with an optional rooftop tent), a slide out camp kitchen with a two-burner portable stove, and 12 cubic feet of underbed storage. Not to mention, a built-in electrical system, external water system, and pre-wired solar inlet gives campers everything they need to survive and thrive off-grid. We include all of this in a package under 13′ in length and with a dry weight of only 1310 lbs (towable by many 4-cylinder vehicles).
If you're worried about feeling crammed, a large side hatch allows for easy access when loading/unloading, amazing views, and unmatched ventilation from all angles. Ultimately, this simplicity expands the campsite rather than restricting it, creating a deeper connection with the outside environment.
Best Off-Road Camper Under 5000 lbs – Cricket Overland
The premium build quality and lightweight designs give all TAXA vehicles some rugged potential. However, if we had to pick one that excels in this area, the TAXA Cricket Overland might take the cake. Its moderate sizing mixed with off-road optimization make it ideal for dispersed camping.
Towable by most 4-cylinder engine vehicles, the Cricket Overland also boasts 14″ ground clearance, axle-less suspension, and a 360 degree lock n' roll hitch. These modifications minimize tension and make traveling much safer even on the rockiest of roads.
Once settled, the vehicle sleep two adults and two children with ease. It also includes a two-burner stove, covered sink, and an exterior hot/cold shower. An optional 5,000 BTU air conditioner is just the cherry for those seeking maximum off-grid comfort.
For a more visual breakdown, here's a quick video walk around of the vehicle.
Best Group-Sized Camper Under 5000 lbs – Mantis
For those with families, pets, or just in need of a little more room, the TAXA Mantis is the king of group-sized campers. Thoughtfully designed around the choreography of inhabiting a small space, the Mantis leverages adaptability.
The trailer sleeps 4+ adults, boasting comfortable seating for 6 along with a secure pop-up roof for maximum ventilation. Its milk crate storage towers provide easy access to necessities while supplementing the already robust 21 cubic ft of underbed storage. These amenities work to keep spaces feeling open and versatile.
Despite the ample living space, the Mantis doesn't skimp on helpful accessories. Most notably, the trailer flaunts a full galley kitchen that includes a sink, two-burner stove, and water heater. Additionally, the trailer comes standard with a 8,000 BTU air conditioner, 8 ft patio awning, and an exterior hot/cold shower.
At a mere 2,972 lbs, the Mantis blends comfort and practicality in a way that just makes sense. It accommodates the base needs of multiple people while optimizing the predictably unpredictable spontaneity of the wild.
Recap
There is no shortage these days of quality campers under 5000 lbs. Whether in need of the minimalist approach of the TigerMoth, the off-road durability of the Cricket Overland, or the robust versatility of the Mantis, we at TAXA have you covered. This is by no means a comprehensive list of our offerings though. It's just a starter to contextualize your needs. To further help with this, check out our habitat quiz.