Making Fenton's Wish Come True
By TAXA Adventure Specialists \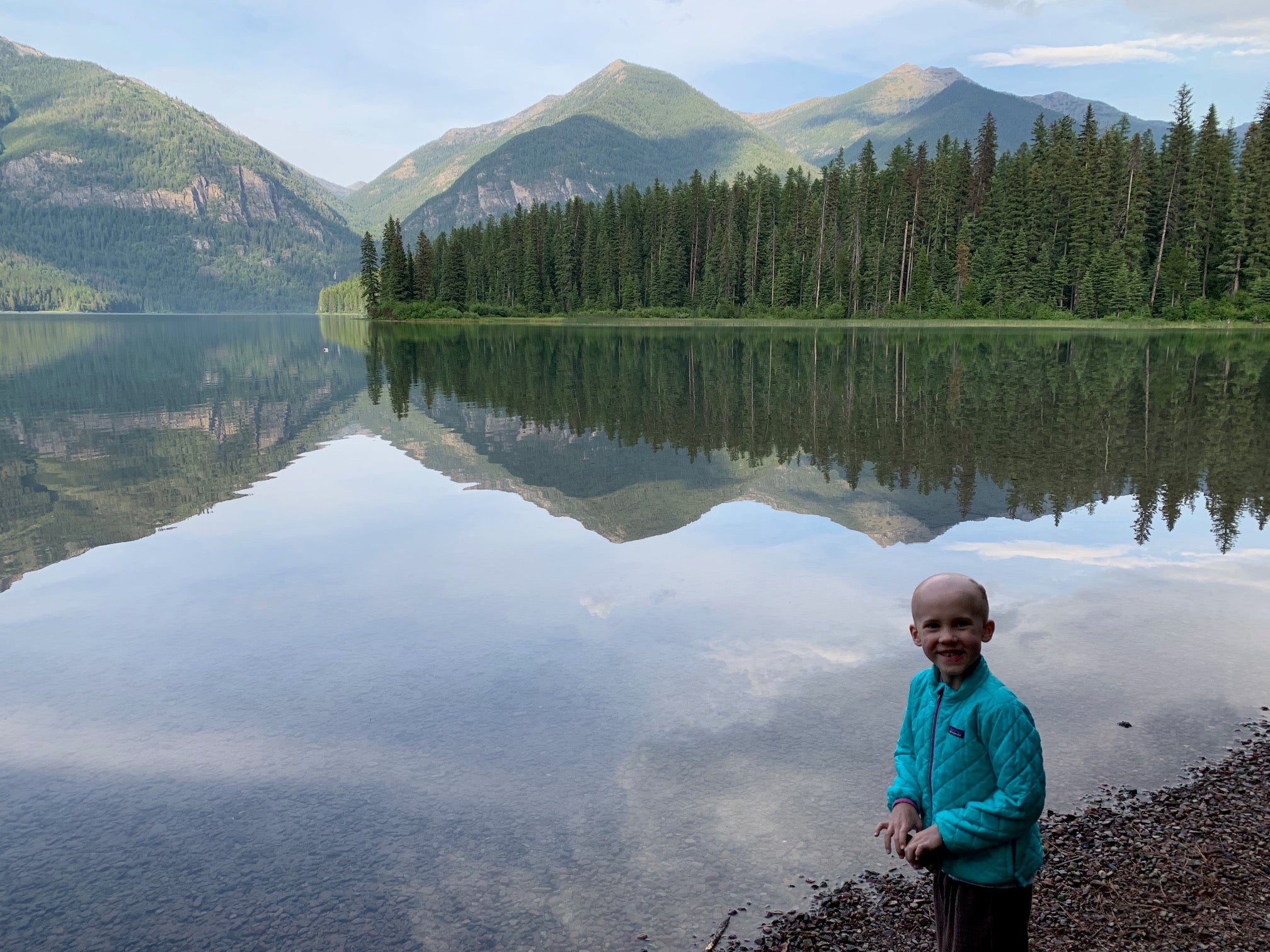 Back in March 2023, TAXA Outdoors heard from Eric and Heidi, parents to six-year-old Fenton Goetz in Seattle, WA. In October 2022, Fenton was diagnosed with a brain tumor following several weeks of headaches and other seemingly minor symptoms. The tumor was determined to be a very rare and aggressive cancer, requiring extensive, long-term treatments including surgeries, chemotherapy, and in-patient care.
One of Fenton's biggest wishes has been to go camping with his family — mom, dad, and his sister Linnea — specifically in a TAXA Mantis. When TAXA heard that Fenton asked for a Mantis specifically, we knew we had to help. 
Fenton's dream of a Mantis - even including the pop up!
We were inspired by Fenton's positive attitude and spirit, and moved by the love in his family. TAXA Outdoors is proud to have helped Fenton and his family go on adventures in a new, camo-wrapped Mantis Overland.
Right after the camo-wrap, just about to send off Fenton's Mantis to Seattle
Founder Garrett Finney signs the Mantis, with a note to Fenton and his sister, Linnea. 
We were lucky to get a glimpse of the family's adventures. Take a look at Fenton's first trip in the Mantis Overland:
To learn more, follow along and support Fenton and his family visit fight4fenton.com.