Adventure Specialists
All Your Questions Answered.
Take 40% Off a TAXA Mantis: Versatile for any adventure, More space for big groups, and the Lightweight build that our customers love.
Embrace the great outdoors with the TAXA Mantis. Through the end of the year, connect with our adventure specialists now to claim exclusive bonuses and kickstart your next great adventure.
Disclaimer: Promotion specifics vary by location, model, model year, dealer, and inventory availability. Reach out to the TAXA sales team to learn more and verify the closest dealer and available promotion near you. Giftcard to be delivered by 1/15/24, following verification of deposit on TAXAOutdoors.com and final deal closed at participating dealer by 12/31/23. Giftcard with purchase available in limited quantities, while supplies last.
Meet Your Adventure Specialist: Jared Robinson
Time at TAXA Outdoors: 2 Years
Hobbies: I am a portrait and lifestyle photographer. I am also a big sports fan and foodie (Saints are my team being that I am from New Orleans.) Most of my time outside of work is spent capturing memories for others in their special moments. Outside of that, I am also a first time dad and husband, so I love to spend time with my wife, daughter, and our two dogs. 
Favorite Habitat: Mantis
Best Camping Memory: Going hiking for the very first time in Alta Utah (Little Cottonwood Canyon). The journey up felt almost impossible (especially since I did not have the proper shoes on), but reaching the top was nothing short of amazing.
Camping Must Haves: Speaker, Cards, Portable Games, Camera Equipment.
What does it mean to you to be an Adventure Specialist? As an Adventure Specialist you get to share your expertise on the TAXA habitats with others who may not know how unique they are. You have an opportunity to meet so many individuals from all walks of life, and you get to hear about their experiences or ones they dream to have. It is refreshing to know that you are helping someone reach a happy place in their life, with a habitat that will not only be simple to occupy, but also take them places they never thought they could go.
Schedule a meeting with Jared below or give him a call directly at 866-OUT-IS-IN.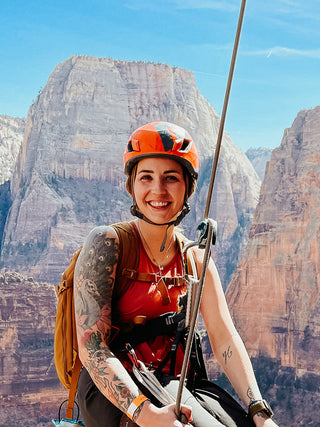 Which Vehicle is Right for Me?
Not sure which habitat is right for your adventuring? Enter some basic info to see which of our camping trailers best fits your needs.