Adventure Specialists
All Your Questions Answered.
Take 40% Off a TAXA Mantis: Versatile for any adventure, More space for big groups, and the Lightweight build that our customers love.
Embrace the great outdoors with the TAXA Mantis. Through the end of the year, connect with our adventure specialists now to claim exclusive bonuses and kickstart your next great adventure.
Disclaimer: Promotion specifics vary by location, model, model year, dealer, and inventory availability. Reach out to the TAXA sales team to learn more and verify the closest dealer and available promotion near you. Giftcard to be delivered by 1/15/24, following verification of deposit on TAXAOutdoors.com and final deal closed at participating dealer by 12/31/23. Giftcard with purchase available in limited quantities, while supplies last.
Meet Your Adventure Specialist: Holly Poplawski
Time at TAXA Outdoors: 1 Month
Hobbies: snowboarding, camping, live concerts, touring wineries, antiquing, billiards, and traveling

Favorite Habitat: I work out of a Mantis and I love it! running the heat in the morning and the AC in the afternoon. I stock my cooler with groceries so I don't have to leave for lunch. 

Best Camping Memory: My love for camping started while I was growing up In Northern CA. I've carried the tradition with my young daughters. Last trip I took with them was Mother's Day weekend. We went to Galveston State park. Fun beach days and great memories. 

Camping Must Haves: Restrooms and showers nearby, a body of water to play in, firewood, and warm sleeping bags.

What does it mean to you to be an Adventure Specialist? I love getting to know our customers' goals and dreams for camping and the outdoors. I really enjoy helping them find the perfect camper. Camping and love of the outdoors is legacy building and I'm happy to be part of the journey. 
Schedule a meeting with Fred below or give him a call directly at 866-OUT-IS-IN.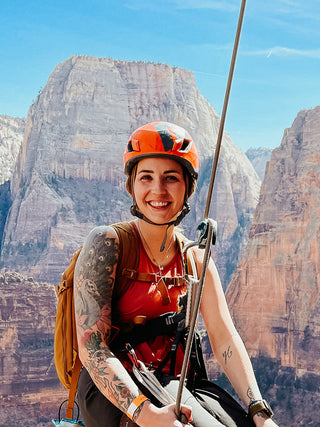 Which Vehicle is Right for Me?
Not sure which habitat is right for your adventuring? Enter some basic info to see which of our camping trailers best fits your needs.