How To Prevent Wildfires While Camping
By Alexis Chateau \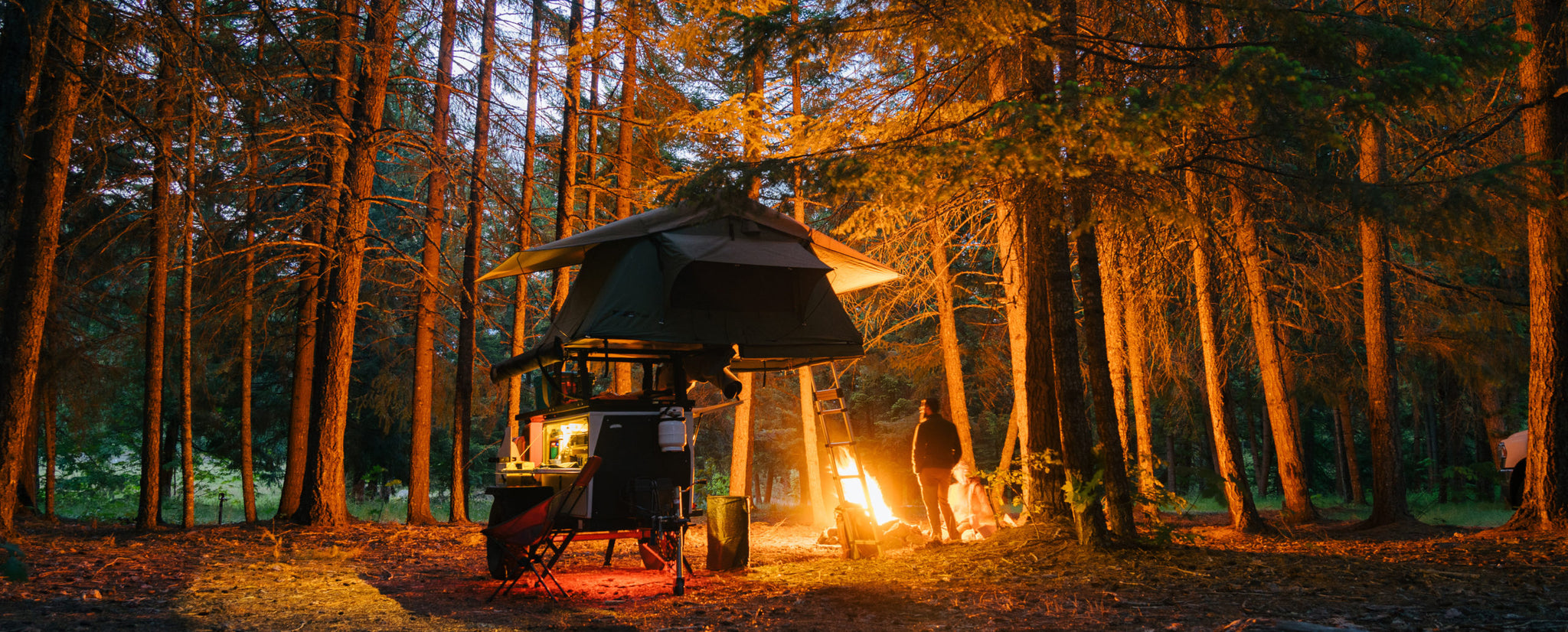 Wildfires are one of the greatest threats to wildlife and camping safety. Since 2000, wildfires have burned roughly 7 million acres of land in America. Sadly, there is no foolproof way to prevent wildfires from happening altogether. Some are inevitable acts of nature, such as fires caused by lightning strikes. But, far too often, irresponsible camping practices are to blame.
People might not intend to burn through several hundred acres of land, displace wildlife and burn down homes. Even so, failure to follow fire safety guidelines can lead to precisely this and so much worse. So, what can you do to prevent wildfires?
Identify Potential Wildfire Hazards
We all know the obvious risks, such as campfires people fail to put out completely or setting off fireworks in a dry field. However, you would be surprised at some simple actions that could spark blazes. Knowing as many wildfire hazards as possible can help you understand what to avoid.
Ivan O'Neill co-founded Madronus Wildfire Defense, a company specializing in reducing wildfire risks. He identified these hazards that people should watch out for when camping:
Dumping hot coals into garbage cans or anywhere other than a designated container
Pulling off the road onto dry bushes when the brakes or engine overheats
Driving hot ATVs and other off-road vehicles over dry grass
Allowing trailer chains to drag while towing
Using firearms in high-risk areas
Check the Weather
The wind can fan flames into a frightening blaze in wildfire areas. Consequently, it's important to check the weather and know the wind speeds, humidity levels, and temperatures.
O'Neill says:
If sustained winds exceed 10 mph, it's hotter than 80 degrees Fahrenheit, and humidity is below 20%, don't light fires or use firearms and explosives. Also, be extra careful operating vehicles off road.
Practice Campfire Safety
Campfires are an iconic symbol of the outdoor experience. Fire is the way to go if you need warmth, a way to roast your fish, or a lovely backdrop for your campsite songs. Even so, lighting fires comes with responsibilities. It only takes one spark to go from a campfire to a thousand-acre blaze.
O'Neill recommends the following safety measures:
Build your fire in a fire ring. Ideally, you use a steel one like those found at most campsites, but you can build one out of rocks or dig a pit in the ground.
Make sure there's no flammable vegetation for 10 feet in all directions on the ground and at least 20 feet of vertical clearance.
Keep the fire manageable by only putting one to four large wood pieces on at a time. Don't build higher than 24 inches tall.
If things get too hot or intense, use a piece of wood to break up the fuel and rake it out within the fire pit.
Never throw pine cones into a fire. They like to explode and send flaming bits in all directions.
Don't pour spirits or accelerants (e.g., lighter fluid) on a fire.
Keep a shovel and a bucket of water hand―in case you need to smother a fire that escapes.
Never leave a campfire unattended, day or night.
He adds:
When a campfire, separate all fuels to reduce heat concentration and rake out any coals to expose them to air and allow them to cool. Douse with water (or urine!) and cover with dirt to ensure no oxygen is available to fuel. Assign someone to tend the fire until it is all the way out.
Check for Campfire Permits
If you camp in the west, you are likely familiar with fire restrictions. When these are in effect, you could face fines for burning garbage or lighting a fire at camp. However, some states require a campfire permit regardless of the current fire hazard risk or restrictions. California is one such state.
Ralph Calhoun is an avid backpacker and executive director at Biedenharn Museum and Gardens. He shares:
In California, you must take a test to get a certificate to camp in the wilderness areas. The certificate is an excellent way to prevent fires by reminding people of the dangers and giving them some extra feeling of responsibility.
California makes it easy to get the permit online. You can also get one at any California Department of Forestry and Fire Protection office, Bureau of Land Management office, or Forest Service office. The permit is free and lasts until the end of the calendar year it was issued.
Bring an NOAA Weather Radio
Diane Vukovic is one of the disaster preparedness experts behind Primal Survivor. She believes that an NOAA weather radio is essential to your survival gear when camping in areas that experience wildfire risks.
She explains:
Unlike normal radios, NOAA radios get emergency alerts. The best ones have an alarm feature that lets you set your location. If there is a wildfire nearby, the alarm will sound. Otherwise, the radio remains quiet. This means you don't have to constantly check the radio to hear whether there is a wildfire nearby―allowing you to relax and enjoy your camping trip.
Make an Effort to Prevent Wildfires
The National Interagency Fire Center reports that humans caused 87% of all wildfires in 2019. So, as the old cliche goes, preventing wildfires is really up to us. This doesn't mean you should never light a campfire or that you should live in perpetual fear that your delicious smores will cost someone their home.
Instead, identify the hazards of your specific setup, take common-sense precautions, and follow the rules in place where you camp. These small actions can have an immense, positive impact on wildfire prevention efforts across America.
Happy camping!
Author's Note: I would like to thank the people who took the time to share their insights as we strive for safe camping and wildfire prevention. I have included links to the organizations they founded or work with. TAXA Outdoors is not affiliated with these organizations and shares the links in good faith.